High Temperature Triplex Thermocouples
An overseas distributor for Sterling Sensors won a contract with a global glass bottle manufacturer. The contract included refurbishment of production line instrumentation and sensors which was to be carried out during a planned annual shutdown.
Initial inspection of the instrumentation revealed a number of specialist high temperature thermocouples. The distributor assessed which sensors had experienced degradation and catalogued the different thermocouples, detailing dimensions, tag numbers and working temperatures.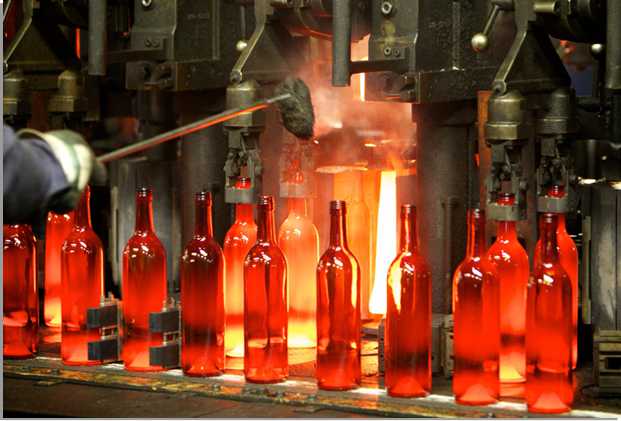 The Plant Engineering Manager found sourcing replacements difficult in the past and records didn't show who had made the existing units. It was clear such specialist sensors couldn't be sourced locally so the distributor contacted Sterling Sensors in the UK for help.
A video conference was set up between, Sterling, the distributor and the Plant Engineering Manager to discuss the requirements of the application. Following this, a number of photographs and drawings were exchanged until the exact specification was realised. The thermocouples were being used in a raw material furnace at a temperature of 1400°C and needed to be kept in situ working continuously for a 3 year period.
The application demanded a sensor that could perform at extreme temperatures and although the project required a complex design and long term reliability, Sterling Sensors were confident they could provide an effective solution. Detailed final drawings and spec sheets were produced for approval by the customer.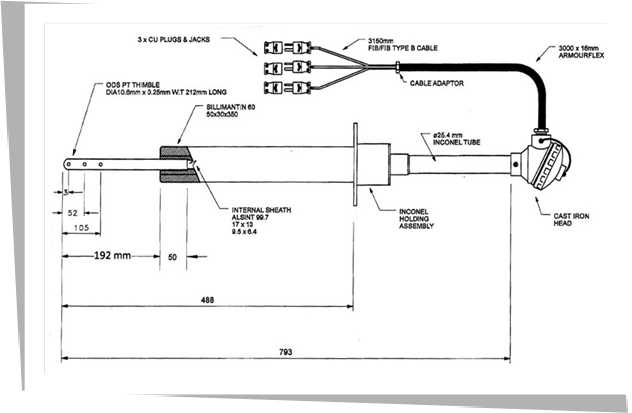 The customer subsequently ordered a single unit for review and testing prior to the planned annual shut down of the plant. The test sample was delivered within a stringent timescale to the following specification:
Triplex type R thermocouple

0.25WT ZGS Platinum thimble

800 mm long Alsint sheath

Staggered hot junctions

50mm O.D. Sillimantin 60 support tube with Inconel holding assembly

Cast iron Head & Terminal block with 3m lead wire (Rated to 400°C)
Following a 2 month trial of the Type R triplex thermocouple, the customer confirmed that the sensor was working as expected and felt confident to place a further order for 5 units to be delivered within one month, in time for the planned annual shutdown.
We received feedback throughout the following year that the sensors continued to perform well and received further orders for other styles of thermocouple required for the plant.

Do you have a custom thermocouple sensor requirement?

Give us a call on: +44(0)161 620 0410 or E-mail us on: technical@sterlingsensors.co.uk
Or view our standard range here!